Positive Thinking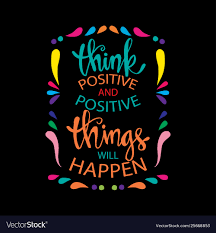 ---
Look on the bright side! Help your child have an optimistic outlook in life, and he'll do better at bouncing back when things don't go his way. Encourage positive thinking with these ideas.
Set an example
Your youngster will follow your lead when he hears you making the best of a situation. For instance, if you're stuck in traffic, suggest singing songs or playing a word game together. During tough times, find something positive to say ("I know money has been tight, but it has helped us realize what is really important").
Find the silver lining
Teach your child that good things happen even on bad days. When he complains about an argument with a friend or an art project he didn't like, listen to his feelings. Then, help him think of something that made him happy ("I got an A on my spelling quiz").
Imagine the outcome
If your youngster is worried, ask him to think of the worst-case scenario ("If I mess up during my report, everyone will laugh"). Then, have him picture what's more likely to happen ("Some people might laugh, but my friends would be nice"). If your youngster thinks realistically about the situation, he will be less apt to worry.